​Flaunt Salon is inspired by the Paul Mitchell concept, providing the highest quality professional hair care available.  We are dedicated to making our world a more beautiful place while using only the most gentle of products including Paul Mitchell and Deva Curl hair care products.

Founder and Master Stylist​

With more than 23 years of providing unsurpassed hairstyling, esthetician, and make-up services, Founder, Cosme-tologist, and Master Stylist Janna Polk, endeavors to create the ultimate salon experience.  Inspired by high standards of excellence, she and her staff strive to provide impeccable customer service for all clients underscored by listening, communicating openly, and providing meticulous attention to detail.  Flaunt's mission is to deliver a level of service found nowhere else in the area. 

Flaunt will continue to push the boundaries of beauty with excellent products, amazing service, and, most of all, dedication to our clients. 

Our goals are:

Create an exclusive salon for discerning clients.

Provide superior services.

Use knowledge of hair care, make-up, and products to instill con-fidence in our clientele.

Exceed our customers' expections.

Provide each client with a positive and memorable experience that leaves him/her looking forward to the next appointment.

Deliver exceptional service and products that produce solid word-of-mouth referrals.

Flaunt is committed to offering incomparable customer service and satisfaction in a high quality, chic, and comfortable environment. 

At ​Flaunt, you will find an oasis of care and nurturing where you can take a break from the demands of life.  You'll leave feeling refreshed, recharged, and more beautiful than ever. 


Flaunt is dedicated to personalizing every client's salon experience to nurture strong and long-lasting relationships. 

Our team will stay abreast of the latest trends and techniques through continued education.  We shall enhance our skills as artists to deliver superior service to you.

We understand that everybody is different, and that is why we go out of our way to listen to our clients and tailor our services to their specific needs. 

Flaunt will give you a refreshing experience and satisfy your desires.

We understand how important your appearance is to you.  Our stylists will strive to provide you with excellence in all salon services.  Your consultation awaits.  Request your in-depth consul-tation time today.

​Flaunt is dedicated to giving back to the community.  Our plans are to mentor artists and create a scholarship program for students who are not planning to traverse the traditional college path.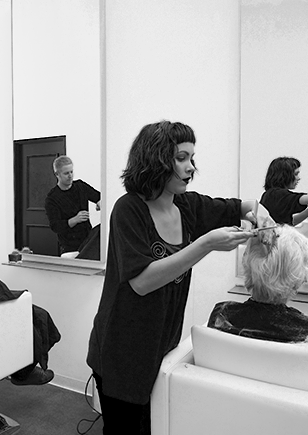 NOW HIRING

Permanent, Full-Time Positions

Selectively hiring new hairstylists, barbers, and estheticians.  Recent grads and master stylists are welcome.

Flaunt Salon is looking for additional team members.  Skill is of utmost importance; how-ever, equally important are a positive and welcoming attitude and an endless pursuit to improve upon customer service, beauty, and wellness trends.  If this resonates with you, please contact Janna Polk at 512-577-3205.